Taking care of the trees on your property is one of your responsibilities as a homeowner or commercial building owner.
When a tree is threatening and poses a safety risk to passers-by, it's your duty to take the necessary steps to prevent anyone from being hurt.
Are we talking about pruning or trimming?
In this article, we clarify the issue for you.
Pruning is an old term no longer really used in arboriculture. It has now been replaced by pruning.
The only time we can use the term correctly is when we're talking about cutting the gourmands.
Gourmands are secondary branches that develop on the main branches of a tree.
It's best to cut them back, as they unnecessarily deplete the tree by redirecting sap to these new branches.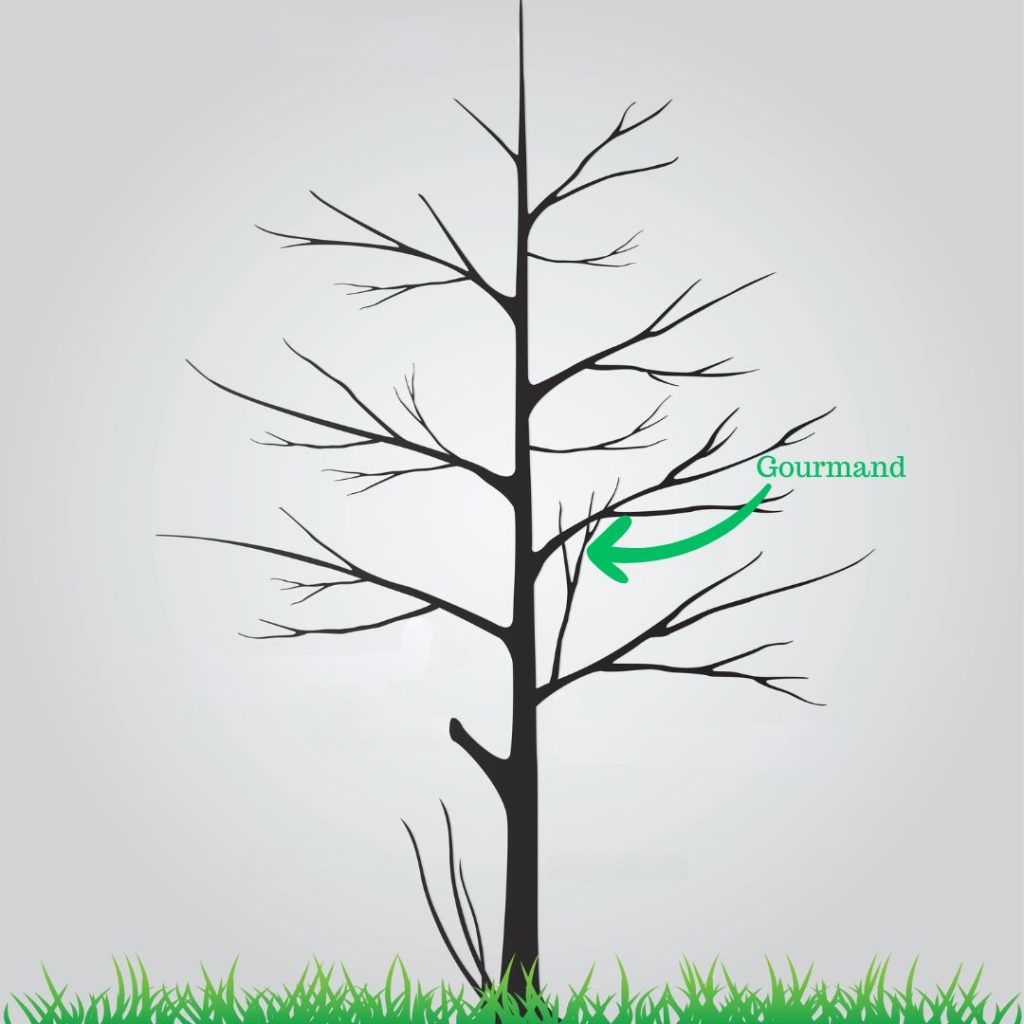 In the case of
fruit trees
the gourmands are not productive and you won't get any new fruit from these branches. That's why they need to be pruned.
Following pruning, your tree will gain in vigor, as its energy and sap will no longer be used to grow gourmands.
The pruner is the person who removes the suckers from a tree, but like the term pruning, it's no longer used today. The correct term is " pruner".
So if you use the term "pruning", the only operation carried out on the tree must be the removal of the suckers.
Otherwise, we use the term "pruning".
Pruning is therefore the exact term used by professionals. The
International Society of Arboriculture of Quebec
(SIAQ) defines pruning as "the technique of trimming, reducing or removing branches, twigs, shoots, roots, flowers or fruit from a plant".
There are many reasons to carry out pruning work, and there are different types of pruning.
When a tree, or some of its branches, become a danger to the safety of others, this is called safety pruning.
The different types of pruning
Probably the best known, safety pruning allows you to cut dead branchesWe'll even take care of any branches damaged by strong winds or diseased branches, to prevent them from breaking off themselves and injuring someone or damaging a structure, which could get you into trouble.
If a tree is overshadowing your property, but you don't want to cut it down, you can ask a specialist to carry out thinning pruning. Certain branches will be skilfully trimmed to allow more light into your home.
Following a visual inspection of your tree, you've noticed that it seems to be in poor condition? Sanitation pruning removes dead or diseased branches before they become a safety problem. This can also prevent disease or insect pests from spreading further.
Probably the best known, safety pruning allows you to cut dead branchesWe'll even take care of any branches damaged by strong winds or diseased branches, to prevent them from breaking off themselves and injuring someone or damaging a structure, which could get you into trouble.
Tree pruning: is it a good idea to do it yourself?
Well, no! You shouldn't be pruning a tree yourself, unless, of course, you're a tree pruner yourself.
Arboriculture is a complex field, and only those with the right training can call themselves arborists, tree trimmers or tree climbers.
If you attempt to carry out pruning work, there are a number of risks involved.
Risks associated with pruning work
1- You could be electrocuted if you try to cut a branch too close to a Hydro-Québec power line. If you notice that a tree or a large branch is threatening the electrical network,
you absolutely must contact a professional
.
By filling out our form, you'll quickly receive 3 free quotes from a licensed arborist.
You don't want to be one of the statistics we hear about serious injuries or deaths resulting from reckless maneuvers too close to a power line. Fill in our form and let a real specialist take care of it.
2- You could be seriously injured if you don't know how to handle a chainsaw properly. Using a chainsaw at the top of a tree can result in the loss of a limb, and you want to avoid this type of injury at all costs.
3- You could seriously injure or even kill another person. If the work is not clearly indicated, a passer-by may be in the wrong place at the same time as a huge branch falls.
It's essential to mark out a zone on the ground to prevent accidents.
4- You could damage your tree. Without the necessary technical knowledge to prune your tree properly, you could make poor cuts that could further damage your tree.
After all, your tree is alive and kicking, and if you cut it down unnecessarily, you run the risk of a disease spreading, even though your tree was once healthy.
If you love the outdoors, and working outdoors doesn't scare you, perhaps you could consider a career in arboriculture?
Whether you're an arborist, a tree pruner or even a tree climber if you're not afraid of heights, there are various training courses available in the provinces to enable you to specialize in this field.
To work as a tree trimmer, you need to complete a 915-hour vocational diploma (DEP).
During this training, you'll learn how to analyze each situation correctly, how to climb trees safely, how to handle tree-trimming equipment safely, and much more.
This training is offered at the following locations:
How do I choose the right pruning company?
Don't just rely on the price you've been offered. Chances are, if you contact different contractors, you'll get quite different prices.
Should I choose the most expensive bidder? Or go for the one that offers you the best price?
Listen carefully to each person you talk to.
Beautiful, good, inexpensive and paid cash? Are you sure this contractor has insurance in case he damages anything on your property? Does he really have the skills to carry out the work?
The price is exorbitant, as you are told that most of your tree will have to be pruned to make it safe again? Beware! Professional pruners know that drastically cutting down a tree can damage its health.
A competent tree trimmer will take the time to understand your needs, while taking care of the health and preservation of your tree. He'll take the time to explain the steps needed to ensure your tree's good health, while taking care of the safety of the surrounding environment.
It's best to choose a contractor who's a member of the SIAQ, so you can be sure he has the skills you need for the pruning job you've requested.
To ensure you receive quotes from specialized contractors, fill out the form on this page.
Soumissions Arbre takes the time to check out every company that wants to become a partner, because what we want most of all is for you to receive top-quality service.
In less than 2 minutes, you send us your information and we send you your 3 free quotes in less than 48 hours. Don't worry, it's simple and there's no obligation on your part.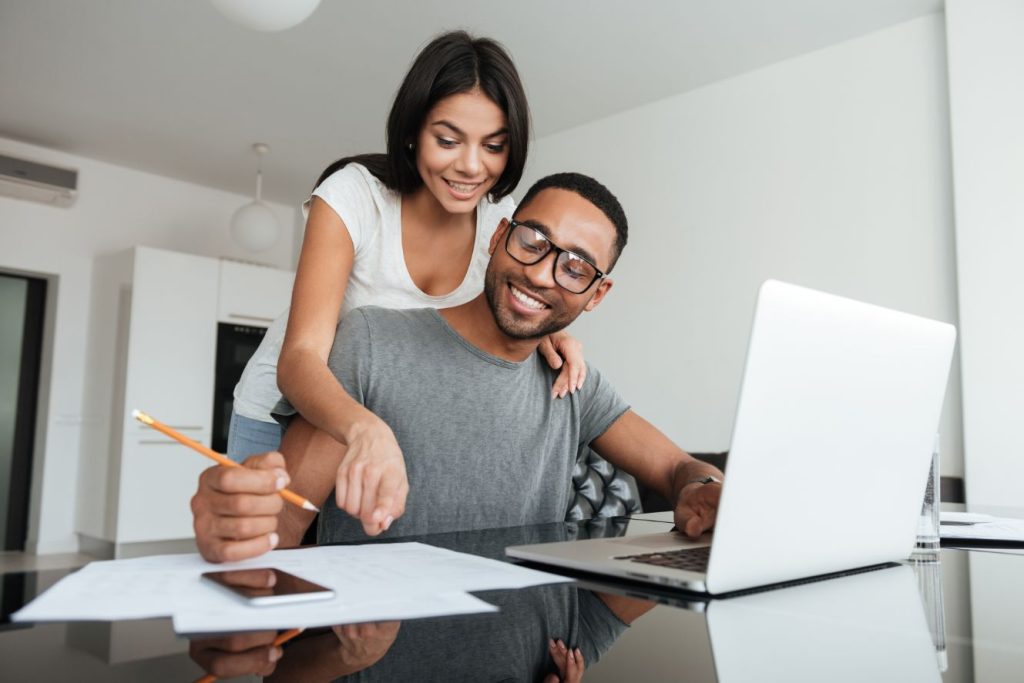 You can then compare the prices of the 3 bidders in your area, as well as the opinions of former customers. You'll also have the chance to talk to each of the entrepreneurs to understand their company values.
No stress, no pressure. You take the time to do your due diligence, and if you like a contractor, you hire him.
This ensures that you hire a professional with the right values in the right place.