A tree house is the perfect way to enjoy a unique experience high up in the mountains! Having a tree house is a unique experience. It's a great way to get away from everyday life and get closer to nature.
To help you find your dream cabin, we've put together a list of the 25 best ideas. From the simplest cabins to the most luxurious, as well as the most original and creative.
Top 25! Discover the world from the air with the most incredible tree house ideas.
Whether you're looking for a romantic getaway, a family adventure or a backyard construction project, a perched cabin offers an extraordinary experience.
All over the world, innovative designs are appearing, offering breathtaking creations. Let us take you on a journey with 25 tree house ideas.
The HemLoft, Whistler, British Columbia, Canada
Free Spirit Spheres, Vancouver, British Columbia, Canada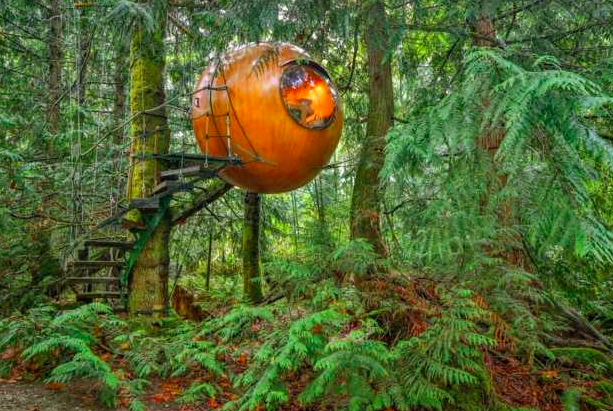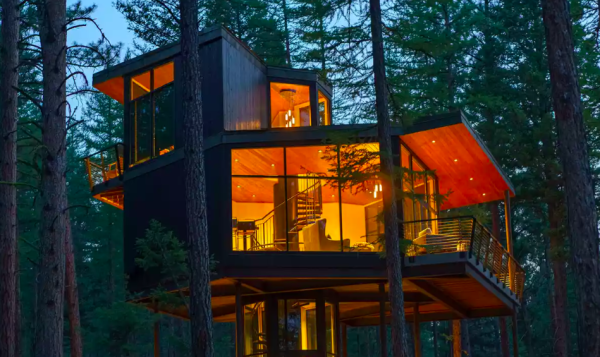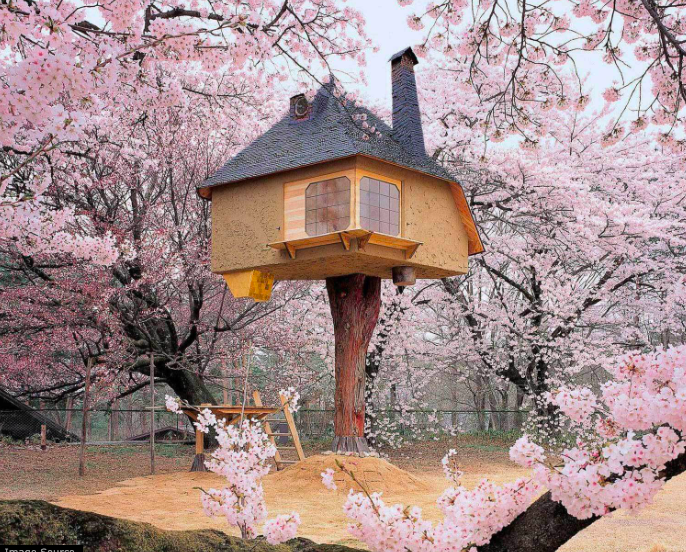 Peaceful treehouse with ocean view, Aptos, California, USA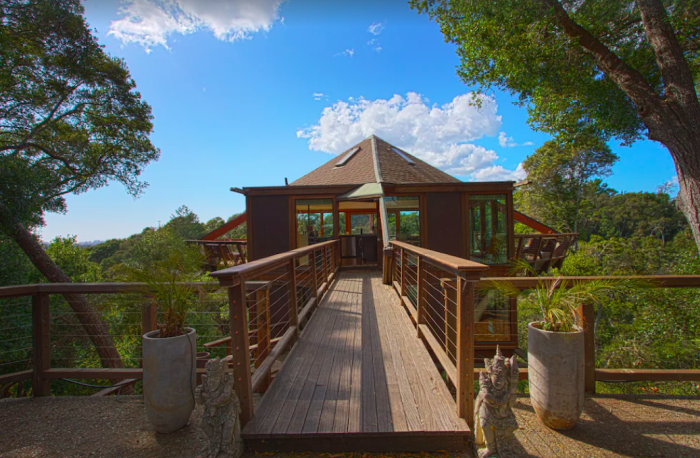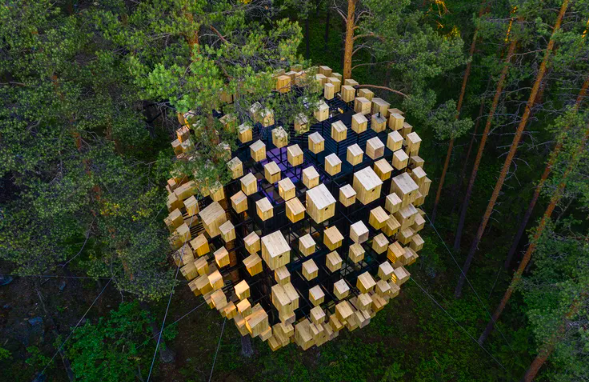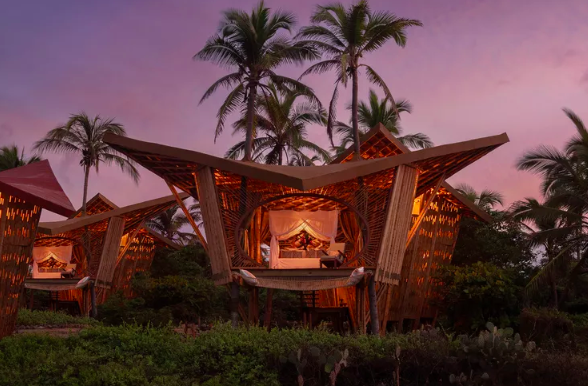 Green O Tree House, Montana, United States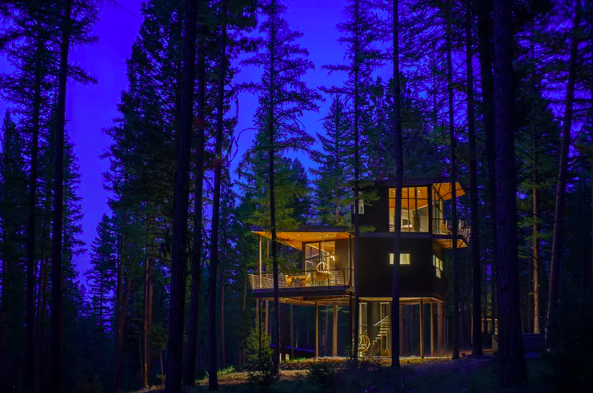 Keemala Tree Pool Villas, Thailand
Red River Gorge, Kentucky, United States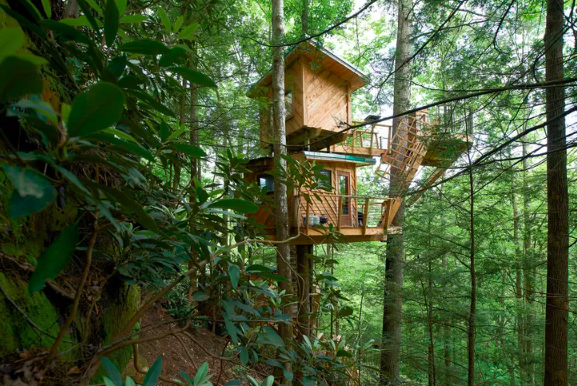 Arctic TreeHouse Hotel, Lapland, Finland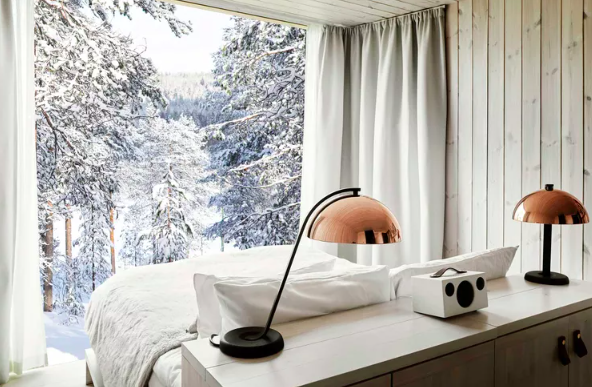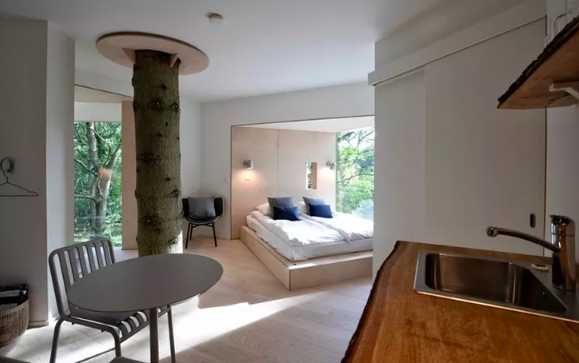 Narina Lodge, South Africa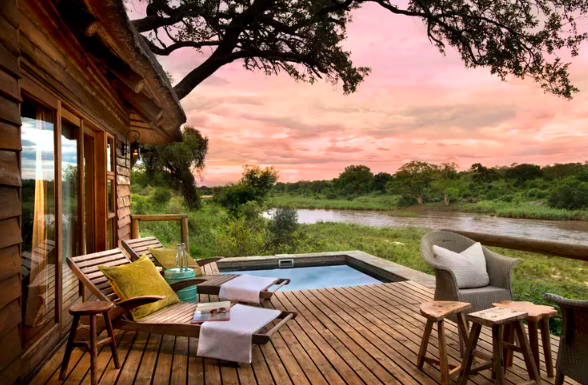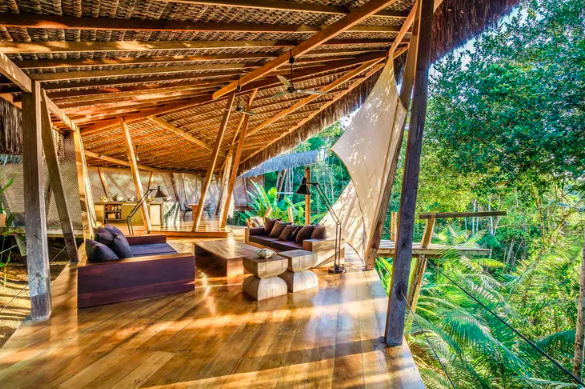 TreeTop Hideways, Chattanooga, Tennessee, United States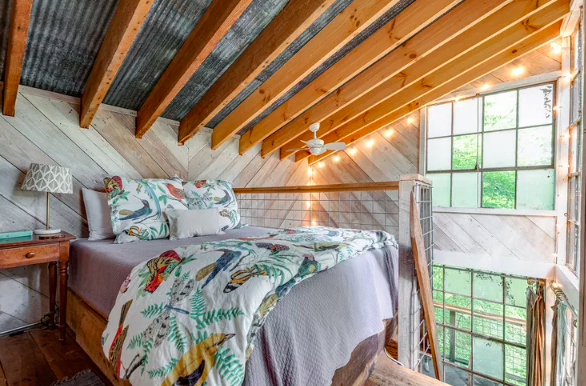 Topia, Sevierville, Tennessee, United States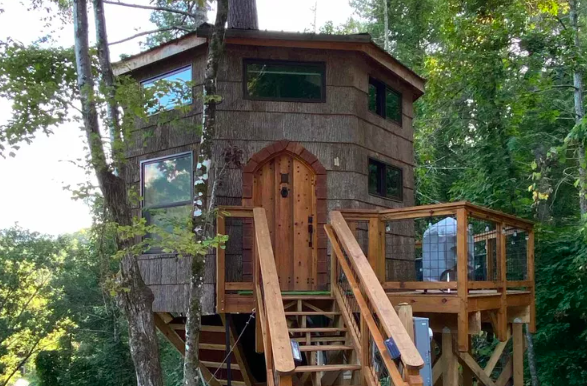 Stamish Castle, Copperhill, Tennessee, United States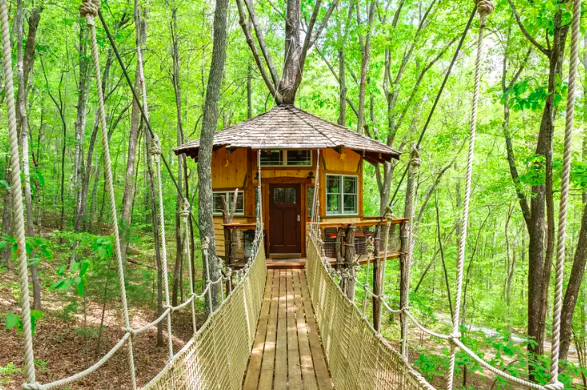 East Point, Georgia, United States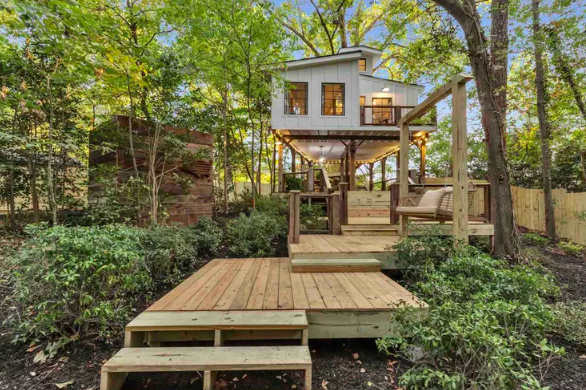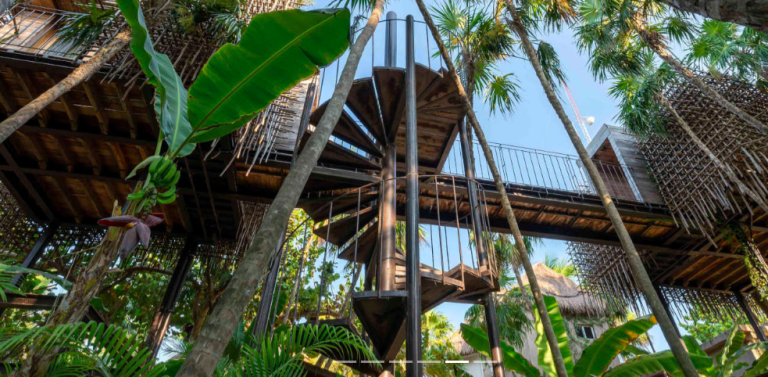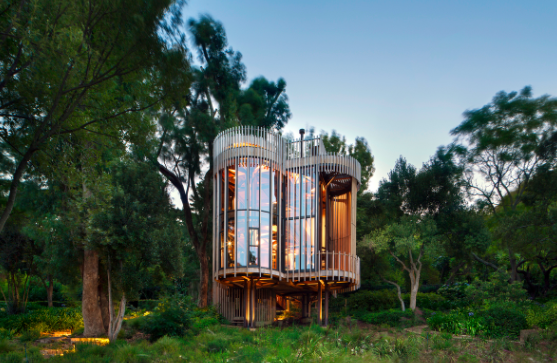 WH Studios TreeHouse Cabins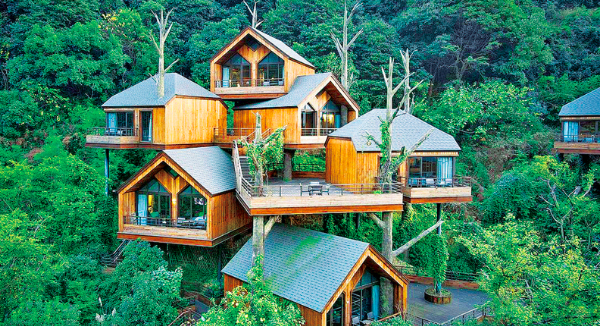 Yellow TreeHouse, New Zealand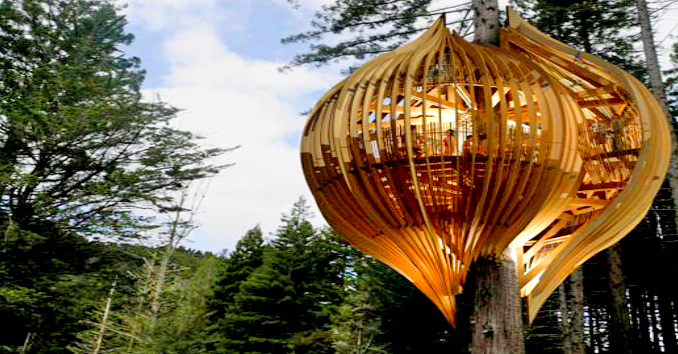 Treehouse of Serenity, United States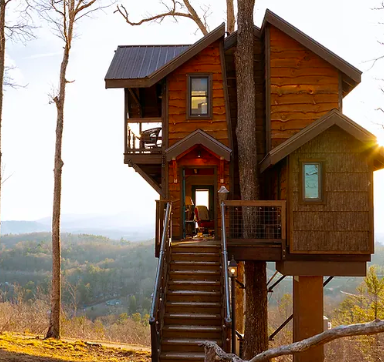 La cabane des rêves, Le Bois de Rosoy, Paris, France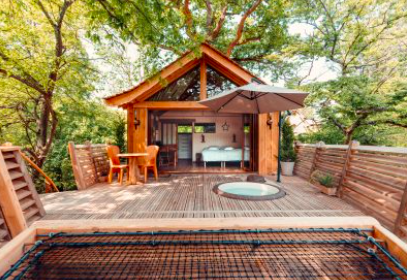 Tree house, Unusual accomodation
From simplicity to luxury in the trees, cabins that offer comfort and elegance!
What are the advantages of staying in a tree house?
Are you thinking of taking a break in the heart of nature and enjoying tree-top accommodation, or building your own haven of peace?
Whatever your plans, there are many advantages to staying in a treehouse.
This type of accommodation can be the ideal option for a unique and memorable experience.
How do you choose the tree house that's right for you?
Choosing the right tree house will depend on your personal preferences and your needs for comfort and convenience.
Here are some key points to consider when choosing your tree house:
Once you've taken the time to think about each of these elements, you'll be able to make the best decision.
Treehouses: the trend is towards eco-construction and ecotourism!
Treehouses have become a major trend in the ecotourism industry, offering a unique and sustainable experience for environmentally conscious travelers.
In fact, they are often built with environmentally-friendly materials, such as sustainable wood or bamboo, and often run on renewable energy sources, such as solar or wind power. They offer a more eco-friendly alternative to traditional accommodation, in an idyllic natural setting.
Treehouses also allow travelers to reconnect with nature, breathe in the fresh air and enjoy panoramic views of the surrounding landscape. Building tree houses is part of a sustainable development approach and offers a unique and authentic travel experience.
How do you prepare for a tree-house adventure? Our practical advice!
Venturing into a treehouse is a unique and exciting experience, but it may require adequate preparation to enjoy it to the full.
Here are a few practical tips to help you prepare for your stay in a tree house:
#1. Bring appropriate clothing Treehouses: treehouses can be located in areas where the weather can be unpredictable, so be sure to bring weather-appropriate clothing, including warm, waterproof gear.
#2. Don't forget your shoes Shoes: it's important to bring comfortable, sturdy shoes to get around on the uneven ground around the hut. Hiking boots are recommended.
#3. Bring food supplies Food: check in advance whether the cabin has a fully-equipped kitchen, and if not, bring non-perishable, easily-prepared foodstuffs. If you plan to cook, make sure you bring the necessary ingredients.
#4. Make sure you have the right equipment If you're planning outdoor activities such as hiking or climbing, bring along the necessary equipment, such as a backpack, water bottle, binoculars, etc., so you can enjoy the great outdoors.
#5. Don't forget your safety gear Safety: make sure the cabin has adequate safety equipment, such as handrails or guardrails, and bring a flashlight, spare batteries, a charged cell phone and a first-aid kit.
Building a tree house: our tips for a successful project!
Are you thinking of making the treehouse a permanent experience? Building a treehouse can be an exciting and rewarding project, but it also requires careful planning to ensure a successful outcome.
Here are a few tips to help you build a tree house:
#1. Determine the ideal location Before starting construction, make sure you find a safe, stable site for the tree house. Look for strong, healthy trees with a broad, stable base.
#2. Call in a professional If you don't have any building experience, we recommend that you call in a professional to build your tree house. He can advise you on the materials needed, the tools to use and the safety precautions to take.
#3. Use quality materials To build a tree house that will last, it's important to use quality, weather-resistant materials. Treated wood and bamboo are popular materials for building tree houses.
#4. Conserving the environment When building your tree house, take care of the surrounding environment. Avoid cutting branches from healthy trees and keep the area clean. If you have branches and trees to prune or fell,

hire professionals

professionals.
#5. Think accessibility Make sure the cabin is easily accessible from the ground, using a sturdy ladder or footbridge. This will ensure safe and easy use of the cabin.
Make way for your tree house: get free quotes for tree felling and maintenance!
A tree house is a unique place to recharge your batteries and reconnect with nature. However, to build and maintain such a tree house, it's important to work with professionals qualified in tree felling and maintenance.
Tree Quotes is an online platform that allows you to receive free quotes from various arboriculture contractors, so you can find the best services for all your tree needs.
This SEO service is simple, free, effective and without obligation on your part.
Tree house or not, take care of your trees with specialists!